Residential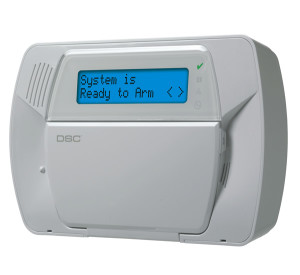 For a home security system to be considered comprehensive it needs to protect you wherever you may be inside the home—whether you're down in the basement, cooking in the kitchen or watching television. That system must also address your lifestyle and address 24 hour security.
Easy to Use
We offer simple one-button activation arming, disarming and panic.  So, when you're rushing out the door, the push of a single button will ensure your home is safe. With the special Exit button, there's no need to disarm or rearm the system every time you leave the house or let the dog out. For urgent situations, keypad-activated emergency keys send an alarm signal to the central monitoring station, which in turn, allows the proper authorities to be summoned (police, fire or emergency services).*
Sentry also offers Connect24 – with GSM Cellular Monitoring, no land line is required. Connect24 allows you to Log into your alarm system from your smart phone.  You can arm/disarm/check status, right from your cell phone!
An Extra Set of Eyes

Our visual verification modules allow you to see what you've been missing through video surveillance. You can also provide central station operators with video images before and after alarm activation. This way you can be sure if your house was entered by an intruder and central station operators can verify the alarm before acting on it.*
* An account with an authorized alarm monitoring company required.